REECH Cambodia is run by a board of six directors. All are professionals with a strong heart for social justice and a commitment to making a difference in the lives of Cambodia's poorest of the poor.
Those on the REECH board include:
Renee Black
Renee is a secondary school teacher with over 35 years' experience. Her heart is that her students will, through their academic learning and engagement in opportunities that are personally fulfilling and challenging, be inspired and equipped to realise their purpose, both now and in the future, as they live with meaning and integrity. REECH's vision to equip young Cambodians by facilitating and enhancing their opportunities to access an education, thereby empowering them to identify and elicit positive change on their world, fits well with her teacher's heart.
Renee and her husband Ron have three adult daughters, two sons-in-law and three gorgeous grandchildren.
Diana Bond
Having spent 20 years living and working in Asia and the Middle East, Diana brings to the REECH board a wealth of cross-cultural experience. With a background in nursing, childbirth education and perinatal research, Diana is currently completing a PhD in maternal-fetal health. She has been actively involved in women's leadership, teaching and inspirational speaking and believes passionately in the educational rights of women and children, which aligns well with the philosophy of REECH. She and her husband Jon are currently serving in Chiang Mai, Thailand and are the parents of three young adult children living in Australia and Canada.
Jenni Burgess
With a Master of Philosophy degree Jenni brings to the REECH board a strong background in education and passion for facilitating the best outcomes for children and families irrespective of nationality, economic circumstances, religion or gender. She's a qualified Primary and Early Childhood teacher, a lecturer at Macquarie University's Department of Education and head of her own consultancy business in inclusive education. She has previously worked with an Indian-based health education NGO and draws upon this experience in bringing together a knowledge and understanding of REECH's aims.
Jenny and her husband Warren have three adult children and a soon-to-be daughter-in-law.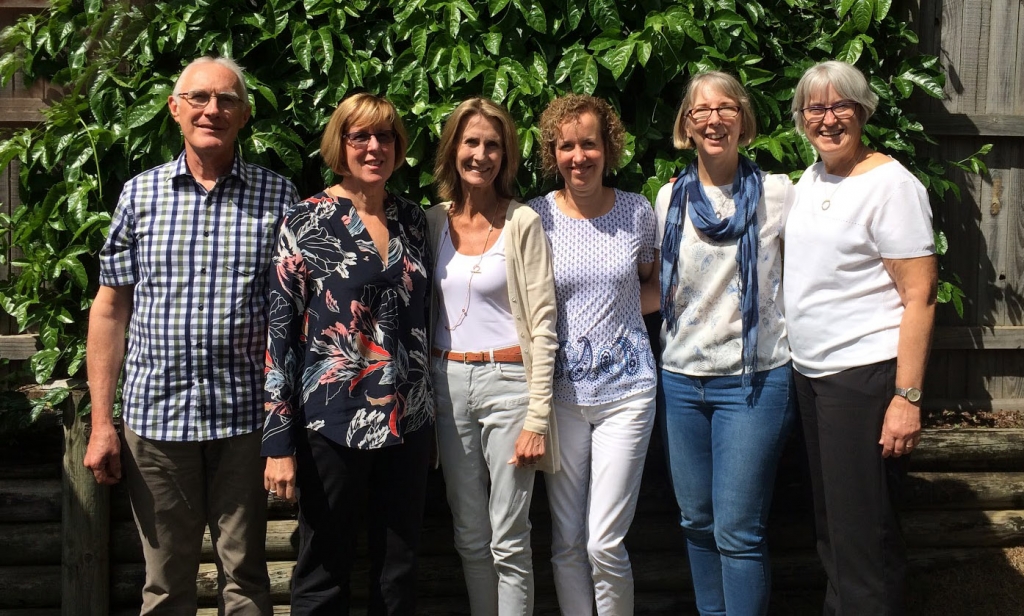 Jenny Knight
For as long as she can remember Jenny has wanted to work for an NGO committed to the unique challenges and issues of developing nations. That dream is now realised with REECH Cambodia. She brings to her role as REECH board chair professional training from the Australian Institute of Company Directors, degrees in education, public health and (almost) psychology and extensive research experience in children's health and development. She's particularly passionate about young women in developing nations accessing the education they need to realise their potential.
Jenny is married to James Smith and they have a young adult son.
Jenny Ross
Jenny commenced her career as a solicitor specialising in Family Law. Having completed postgraduate studies in counselling and chaplaincy, Jenny is currently a workplace chaplain in the Sydney office of the global anti-slavery organisation, International Justice Mission (IJM). IJM has field offices in several Asian countries, including Cambodia.
Jenny's passion is to support, care for and journey with humanitarian workers and those caring for vulnerable and marginalised people in difficult places. She has had the privilege of doing this in Australia and in various overseas countries including Kazakhstan, Cambodia and the Philippines.
Jenny and her husband Andrew have one young adult son.
James Smith
James first visited Cambodia in 2008 and has returned virtually every year since. In his role as REECH board secretary he brings a strong background in human resource management and administration having worked for the state government for over forty years. He's now retired and able to channel considerable time into a range of volunteer opportunities including REECH. While James plays a pivotal role in all facets of REECH's work, his involvement in each stage of packing, unloading and distributing the container is particularly valued as are the strong personal relationships he has with those heading up the 30+ agencies REECH supports.